Caspian Gull

L. cachinnans (and a surprise at the bottom of the page!)

This 1st winter Caspian Gull was photographed on 12 December 1999 in the harbour of Lauwersoog (Groningen) in the Netherlands. It was rather tame and very fond of the bread birders kept throwing at him. Unfortunately the weather was clouded and dull.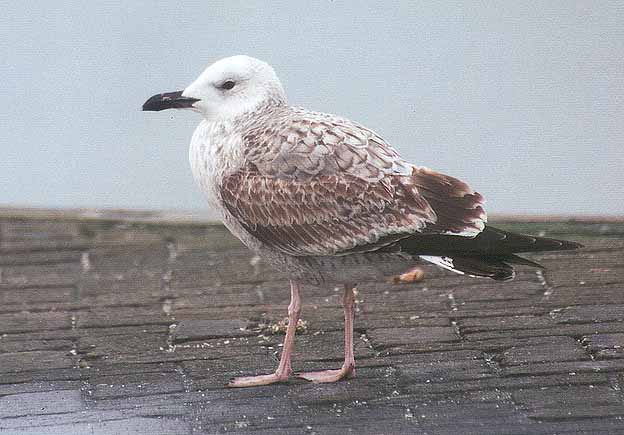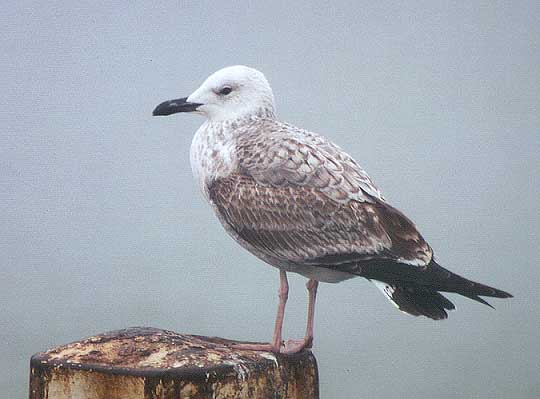 This is a very typical individual! Note the 1st winter feather in the median coverts.
P.S. this bird was also present there on the same day:
Iceland Gull L. glaucoides (one of the very few successful photo's I managed to make!)
---
Back to the gullindex
Back to the main page
---