Caspian Gull L. cachinnans
This 2nd winter Caspian Gull was photographed in the harbour of Lauwersoog, the Netherlands on 9th November 2000 and could very well be the returning bird from this page! Hard to check though since it has moulted every single feather during its absent period…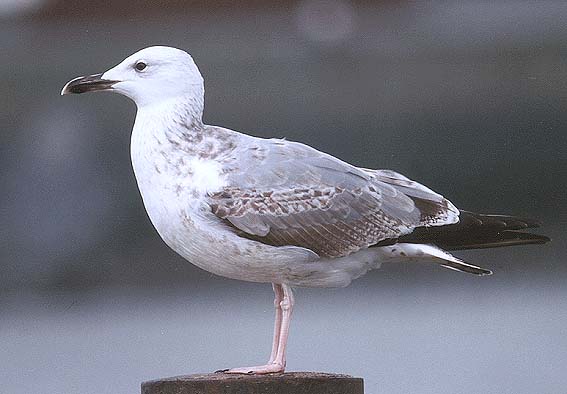 <![if !vml]>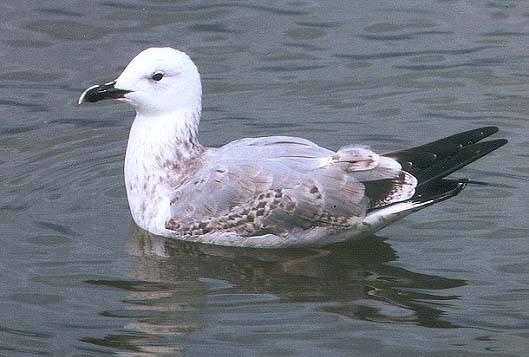 <![endif]>
Note its pure white head in which it differs clearly from 2nd winter Herring Gull. The latter will never show this in this season.
<![if !vml]>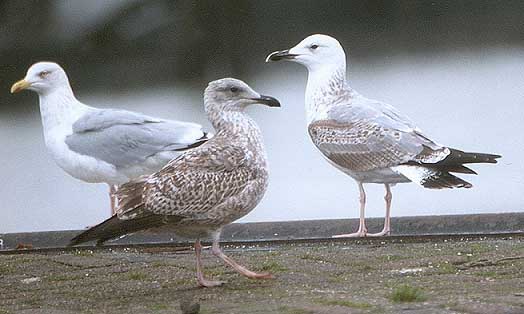 <![endif]> Along with two Herring Gulls L. argentatus.
<![if !vml]>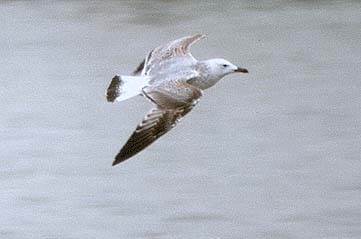 <![endif]>
With its black bill, white head, speckled 'shawl', white upper tail with the contrasting black tailband and the obvious wingpanel this bird/plumage is very striking and can be picked out quite easy in a group of large gulls!
---
Back to the gull-index
Back to the main page
---