Caspian Gull L. cachinnans
This juvenile Caspian Gull, moulting to first winter was photographed on 2nd September 2000 on the VAM rubbish dump near Wijster in the Netherlands. It bore a Polish ring and was ringed as a chick on 26th May 2000 at Tarnow (Malopolskie), Southeast Poland (50.01' N / 20.59' E). Although the Polish populations are infamous because of their hybrid possibilities, this bird seems to be a pure cachinnans in every respect (in the field even in sound!).
<![if !vml]>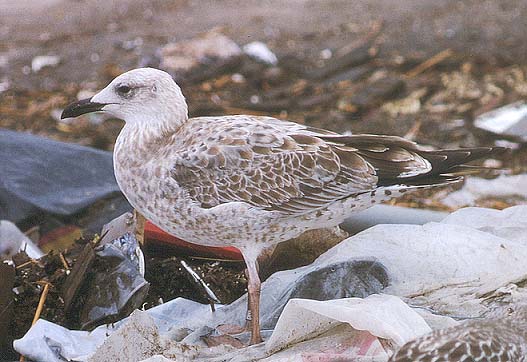 <![endif]>
Note in all the pictures on this page its typical jizz with small head, long wings and legs, bill shape (tapering), and the pattern on the greater coverts (without the marked contrast as in Herring and Yellow-legged Gull) and scapulars, especially the lower ones. The tertials have a broad pale edge. This is much narrower on a juvenile Yellow-legged Gull. In the bottom picture the almost white underwing is visible, which is typical for 1st-year Pontic Gull. It has already moulted two median coverts.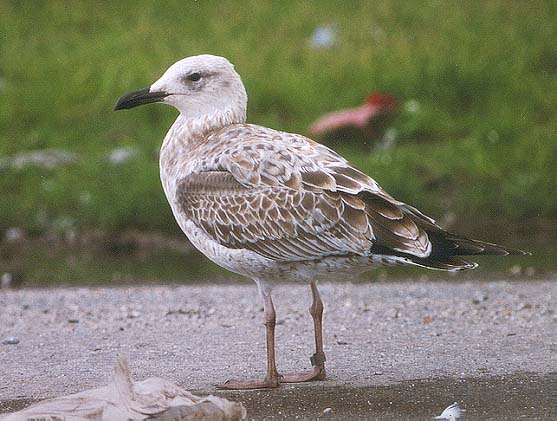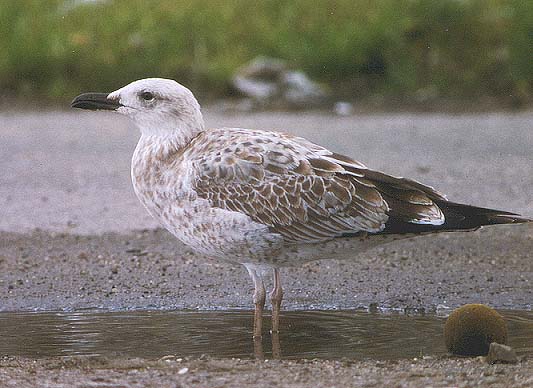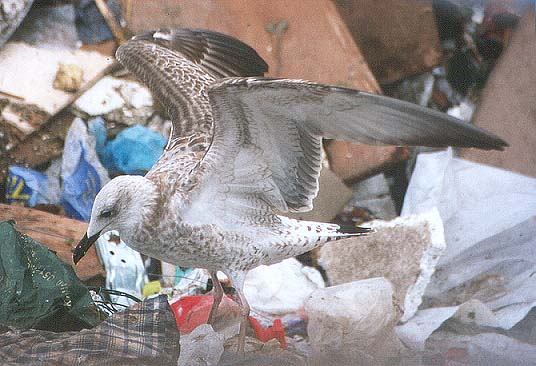 ---
Back to the gull-index
Back to the main page
---