Pine Grosbeak Pinicola enucleator
This fine adult male graced the town of Groningen from 16 until 20 November 2004 and was well-twitched by 100's of people. It also got attention by the media. This bird was accompanied by an immature bird (sex unknown but probably male). Both were very tame and most of the time feeding on (fallen) berries of Sorbus aucuparia and sometimes Viburnum opulus. They were, however, very alert on dogs and if they spotted one among the legs of 20+ birders around them they were off! All pictures of the Grosbeak were made with an analogue Minolta 7000 camera with a 50 mm lens.
Enjoy this page.
The early-morning twitch on the 17th with 100+ birders present here.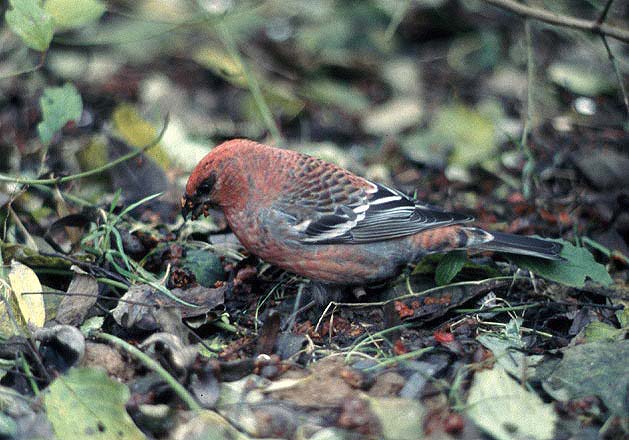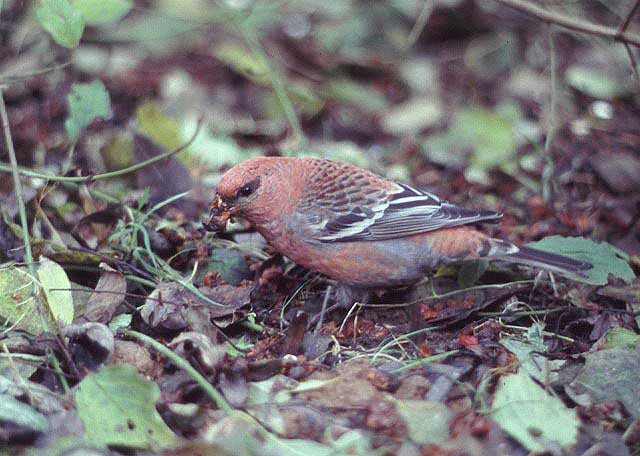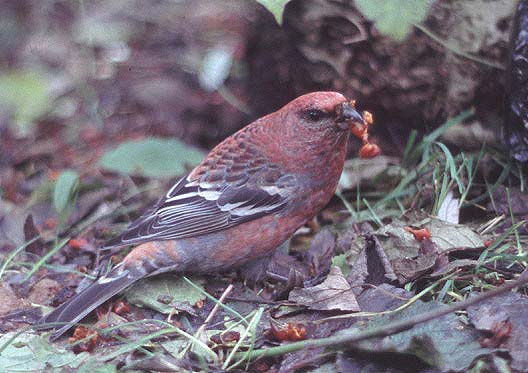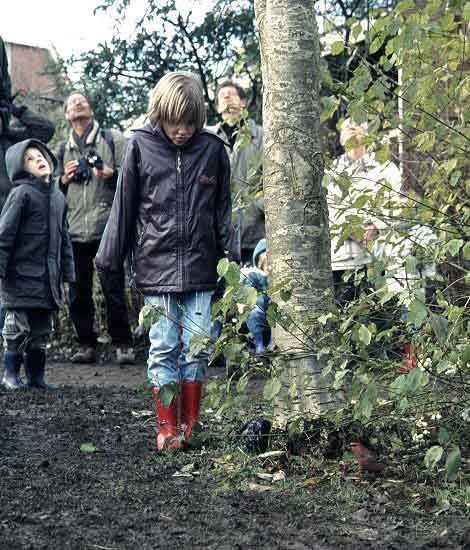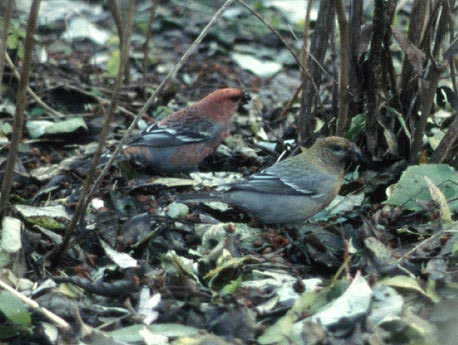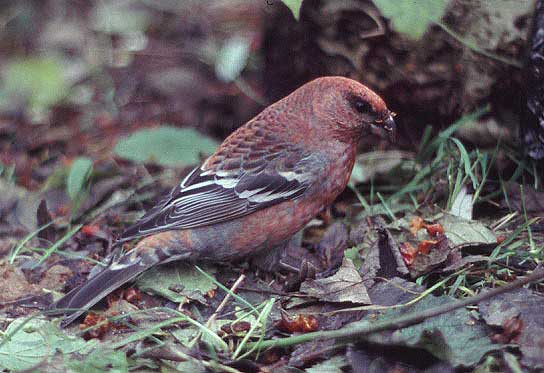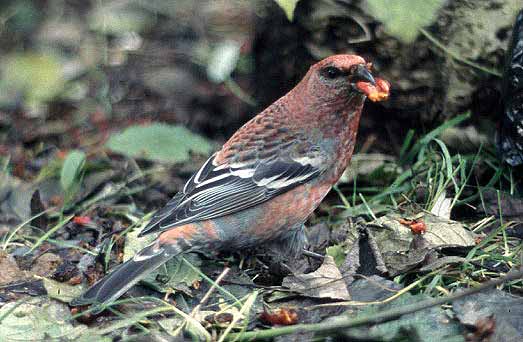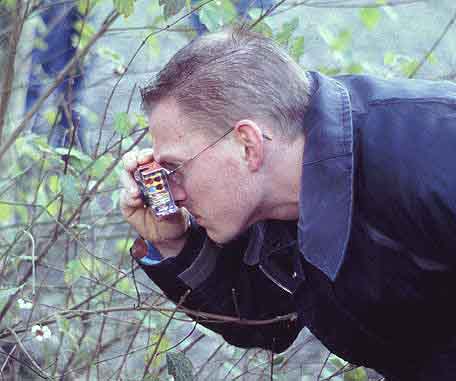 Rather professional photographers at work here!
---
Back to the main page
---