Caspian Gull
Larus cachinnans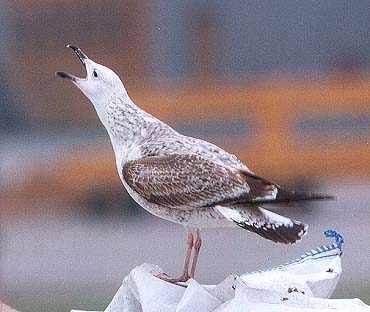 The 'classic' Caspian Gull on this page was present on the VAM rubbish-dump on 16, 23 and 29 January 2000 and was beyond any doubt the same bird as in

this page, which stayed in the harbour of Lauwersoog from 4 December 1999 until 'mid January' 2000.

The progress of the moult of the wingcoverts is indeed very slow on this bird and, as it seems, on most 1st winter Caspian Gulls.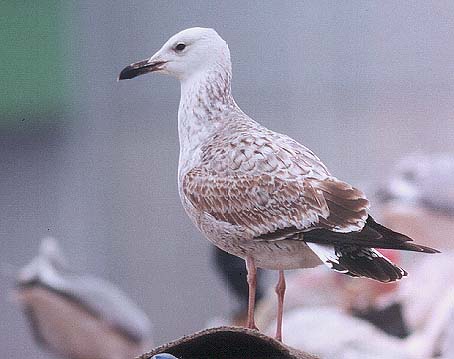 The pictures above and on the right were made on 6 February 2000.

The one below is made by

Theo Bakker on 16 January 2000.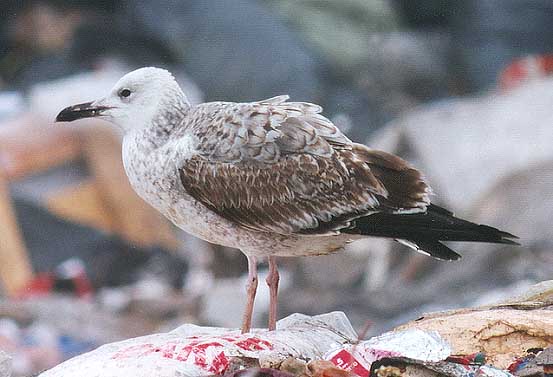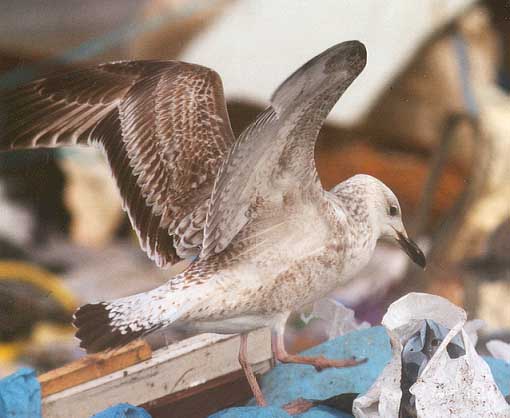 In this picture, made on 23 January 2000, the bird is showing the overall pale underside of the primaries and secondaries and the fine brown mottled underwingcoverts. Note also the pale "venetian blind" on the upperwing and the rather clear-cut black tailband.
---
Back to the Gull-index
Back to the main page
---