Herring Gull L.a. argentatus
Pictures of some typical argentatus Herring Gulls, probably of (very) northern origin. All the pictures were made on the VAM rubbish dump near Wijster, in the north-eastern part of the Netherlands.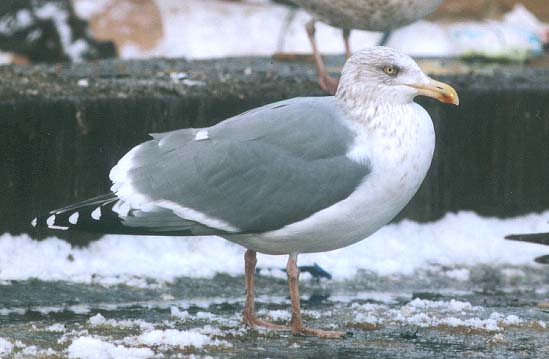 The gull above, photographed on January 20th, shows the typical dark mantle, pinkish-based bill and the short 'bubblegum'-pink legs of the northern argentatus race of Herring Gull. Note also the diffuse band visible on P5. Although regarded as an argenteus-feature, some argentatus can show a vague band like this. In argenteus, however, this band is more solid.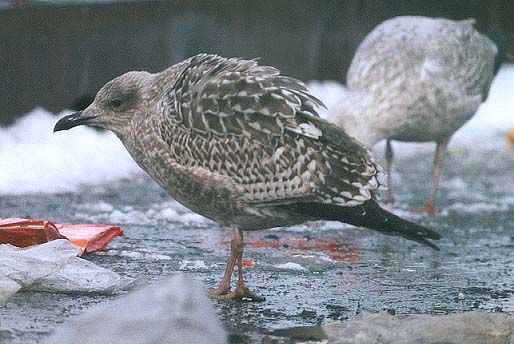 Although photographed on the 20th of January this bird is very much a fresh juvenile, with no 2nd generation feathers and indeed any wear visible. This bird also shows the short pink legs. These sometimes large birds often show a comparatively small bill.
<![if !vml]>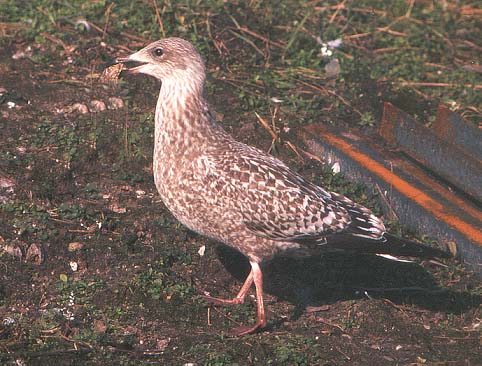 <![endif]>
Another juvenile, photographed on February 10th.  Again short-legged and no 2nd generation feathers visible. I brushed away most of what it was holding in its beak. This to prevent you from vomiting all over your computer…
<![if !vml]>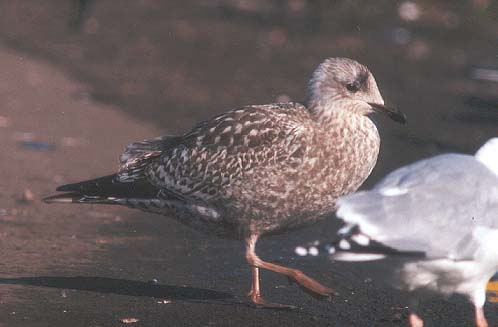 <![endif]>
The same individual as the one above. This picture was taken on February 24th.
<![if !vml]>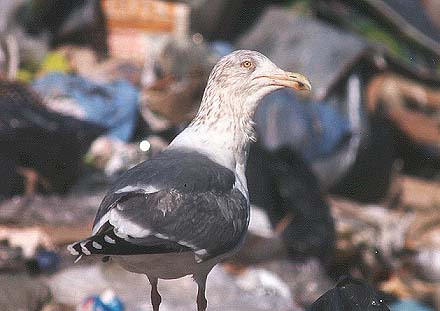 <![endif]>
This adult was photographed on February 24th near Wijster. Although it was a dark individual its back is a bit 'overblued' in this picture. Sorry about the legs. They were in fact short and bubblegum-pink, as usual.
---
Back to the Gull-index
Back to the main page
---