Yellow-legged Gull L. michahellis
Two first-summer birds, photographed near Wijster in the Netherlands.
<![if !vml]>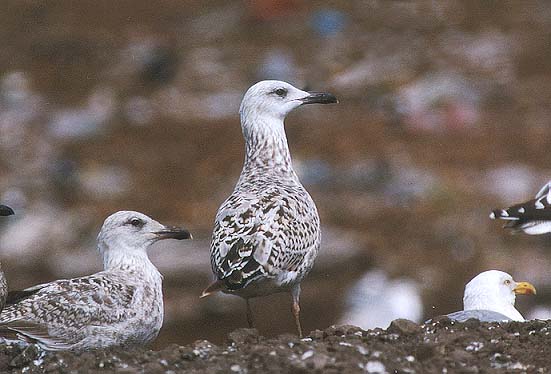 <![endif]>July 22nd 2000
This bird shows the long legs and neck and the black stubby bill, typical for YLG. The overall appearance of this bird is highly contrasting, with creamy-white feathers with a coarse black marking (double anchor on its scapulars). It has already moulted all its visible body feathers and is therefore very neat-looking compared to the 'untidy' 1st summer Herring Gull on the left, which is just moulting its upper scapulars. The new tertials of the YLG are blackish and pale-tipped. Some grey adult-like scapulars can be seen on this bird.
<![if !vml]>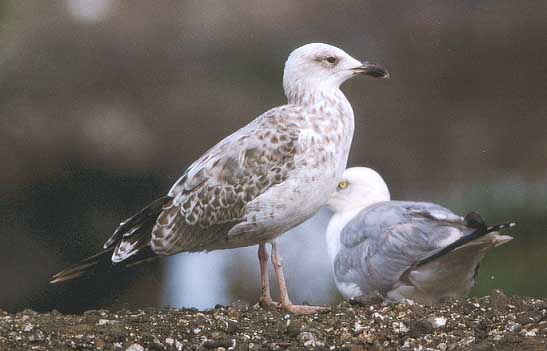 <![endif]>August 12th 2000
This less contrasting and therefore tricky bird however shows the long legs and wings and the dark, pale-tipped tertials typical of YLG. The scapulars and coverts look rather neat with a hint of some adult-like feathers on its back.
---
Back to the Gull-index
Back to the main page
---